A popular and highly entertaining magic show at Dallas College Mountain View Campus is set to return July 26-28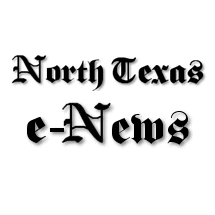 Dallas, Texas (July 18, 2022) – Much to the delight of many Dallas College students and their families, famed magician and longtime Mountain View teacher Dr. Geoff Grimes is working his magic again this summer, with a series of performances that mark the first time the English professor has performed live magic in front of a large group on campus in three years.
"We are thrilled to have summer family magic shows back on campus," said Dr. Kenneth Gonzalez, president of the Mountain View campus. "It's a great way for the college to connect with the surrounding community and a fun, free evening of entertainment for families."
Each night the show begins with a walk and close-up magic performed by magicians, with each magician performing fascinating tricks with coins, cards, strings and other magical gadgets. In addition to Dr. Grimes, other close-up performers will include Mike Smith, Mark Miertschin, Matt Martin, Chris Boyd and John Greene.
Although the event is free and open to the public, guests are encouraged to bring a canned food item to donate to the Mountain View campus pantry. The feature film program begins at 7 p.m. each evening and will highlight the magical artistry of various professional and semi-professional magicians from magic clubs in the Dallas-Fort Worth area. Also included in the lineup are local magicians Brent Fisher and Braden Daniels.
"Families can expect lively interactive programs with great audience participation, from adults and children alike. Each show comes with only the best family acts," said Dr. Grimes, who is also the sponsor of the Mark Wilson Magic Club in Mountain View. "We have wonderful magic performers in the greater Dallas area. These friends love getting together to play, and the young minds present always come away with a newfound respect for the magic and mystery of a well-executed trick.
WHAT: The 21st Annual Summer Family Magic Show.
WHEN: 6 p.m. to 8 p.m., July 26, 27 and 28. Start of the program at 7 p.m.
WHERE: Mountain View Campus, Multipurpose Room B-149, 4849 W. Illinois Avenue, Dallas, 75211
"Through Dallas College club activities, such as the Magic Club, we support Dallas College's mission and engage the entire college community in teaching and learning," said Dr. Grimes. "We value our diverse community and the gifts of our different cultures and our club is open to all Dallas College staff, staff and students. We look forward to welcoming the community to one of our upcoming shows, so they can see the untraditional and fun side of Dallas College's educational offerings!
Out of an abundance of caution amid new variants of COVID-19, magic show attendees are asked to wear masks. For those without, masks will be provided at the door.
For more information and to confirm your attendance, please contact newsteam@dcccd.edu or dial (214) 378-1819.
About Dallas College
Dallas College, formerly Dallas County Community College District, was founded in 1965 and consists of seven campuses: Brookhaven, Cedar Valley, Eastfield, El Centro, Mountain View, North Lake and Richland. Dallas College offers online learning and serves more than 125,000 students in credit and continuing education each year. Dallas College also offers dual credit to students at partner high schools and Dallas County Premier High Schools. Students benefit from partnerships with local business leaders, school districts, and four-year universities, and Dallas College offers associate's degree and vocational/technical certificate programs in more than 100 fields of study, as well as a Bachelor of Education. Based on annual enrollment, it is the largest community college in Texas.