Allan's Magic Road Safety Show at County Durham Schools – Durham Magazine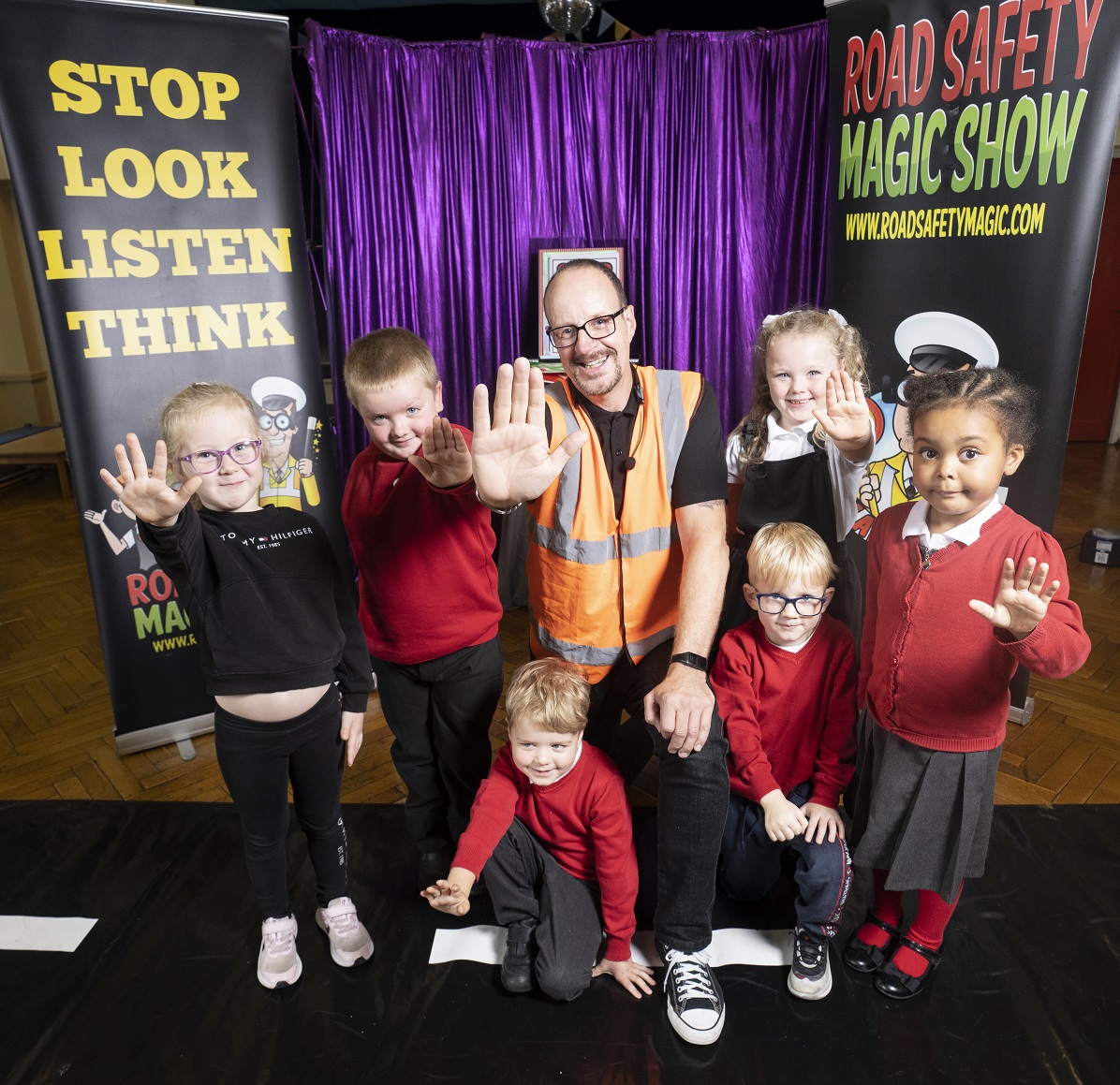 School children in County Durham attend a series of magic shows focusing on road safety.
Allan's Traffic Safety Magic Show travels to ten county schools to perform for Reception and Key Stage 1 students.
It was organized by Durham County Council to raise awareness of the Slow to 20 Safer Streets scheme, supporting the introduction of reduced speed limits outside of schools.
The show covers a number of key road safety messages to help keep children safe around the roads.
From learning to stop, look and listen and finding safe places to cross, to learning how to use different types of light-controlled crossings, students will learn in ways fun and engaging through the art of magic.
Cllr Elizabeth Scott, Cabinet Member for Economics and Partnerships, said: 'It's so important that we engage with our children in a fun and dynamic way to help them learn key safety lessons that will stick with them. them for a long time.
"Bringing magic to our schools is the perfect way to do that. It's a fantastic way to encourage road safety and we're sure students will also remind their families of this great advice when they return home.
The ten schools hosting the magic show are: Toft Hill Elementary School; St Joseph's Catholic Primary School, Coundon; St Pius X RC Primary School, Consett; Witton Gilbert Elementary School; Sunnybrow Primary School; The Grove Elementary School; Langley Park Primary School; St Patrick's Catholic Primary School, Langley Moor; Victoria Lane Academy, Coundon; and Stephenson Way Academy, Newton Aycliffe.
For more information on the council's road safety work visit www.durham.gov.uk/roadsafety