Best Magic Show Bars in America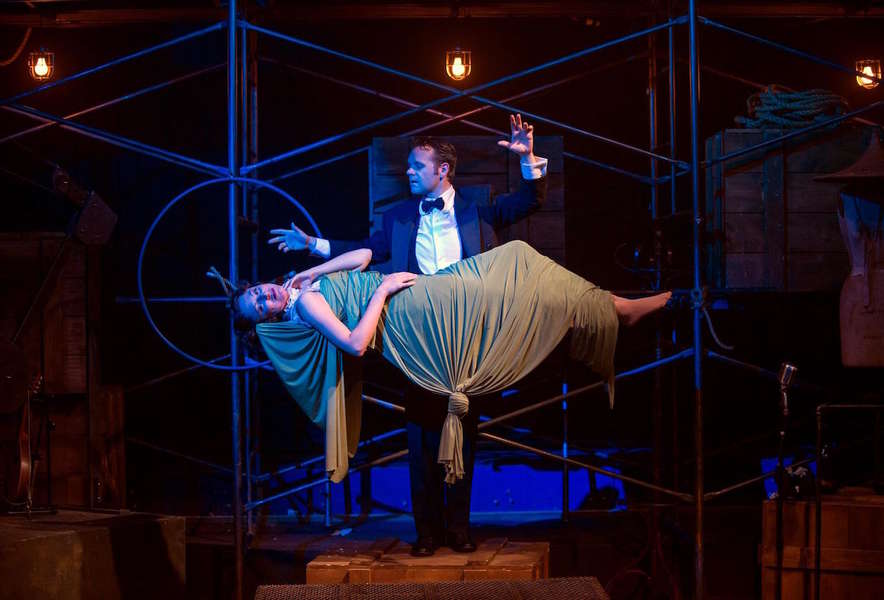 We love when a little magic is mixed into our drink, whether through simple bar tricks or fantastic otherworldly cocktails. You're never too old for a good illusion, especially when that illusion is truly stunning and amazing. And sipping a libation while watching a magician perform their tricks makes the magic even more amazing. These five bars across the United States offer nightly and weekly magic shows for anyone looking for a mystical good time.
The NoMad Bar already serves some of our favorite cocktails in New York. So when we heard they were having an intimate magic show in an upstairs suite, we had to check it out. Dan White is The Magician and he's been performing on stages around the world for two decades. Each ticket costs between $95 and $115, depending on how close to the stage you want to sit. The show lasts approximately two hours, with a brief intermission. Each table gets a bowl of tasty gourmet popcorn at the start of each act, and classic Leo Robitschek cocktails are available for purchase. The spectacle is truly mesmerizing and enchanting – even those who are skeptical of magic will be fooled.
The Magic Parlor is now in its seventh year at Chicago's historic Palmer House Hilton hotel, so you know it must be good. Third-generation award-winning magician Dennis Watkins leads the show, where cocktail attire is suggested for an evening of sophisticated illusions. There are two showtimes on Friday evenings and three on Saturdays, and additional performances are added during the holidays. The show lasts 90 minutes without intermission. All tickets are $79 and include wine and beer, and soft drinks are available for those under 21. If you get hungry before the show, the on-site Lockwood Restaurant and Bar offers a $41 prix-fixe menu for anyone with tickets to the show.
Spencer Horsman, the resident magician of Illusions Bar & Theatre, was born into the entertainment business. Both of his parents were clowns at the Ringling Bros. circus. Barnum & Bailey, and he was playing with David Copperfield and Lance Burton in Las Vegas before he was 15. Horseman performs every Friday and Saturday night at 9 p.m. Doors open at 7:30 p.m. and seating is first-come, first-served, so Illusions suggests arriving by 8:30 a.m. to snag a seat. In addition to the $20 ticket, there is a wide selection of spirits, wines, beers and whiskey flights for sale. Look out for special events throughout the year, like the "double straitjacket" and burlesque variety shows.
If you're tired of looking for a member to get you into the Magic Castle, this weekly pop-up from LA is the next best thing. In fact, the intimate show is even better, if you ask us. Every Monday evening, the back room of Woodley Proper in Encino transforms into a wonderland for magic lovers with an intimate show for a dozen guests. Bartender and magician Benjamin Schrader started the weekly show, and every magician who performs there is a headliner at the Magic Castle. Shows start at 7 and 9 p.m., last about an hour, and cost $25 per person. Garlic and thyme popcorn is served free, and specialty cocktails, concocted by Schrader, are available for purchase.
Not only is The Lorelei a fantastic place to watch the sunset if you're hanging out in the Florida Keys, but the funky, laid-back bar offers some of the best free entertainment in town. Bands play from 6 p.m. to 10 p.m. Tuesday, Thursday, Saturday and Sunday. On other nights, rock magician Michael Trixx presents his famous magic show. Trixx's glam rock and hair metal aesthetic is charming, and her show is full of illusions to amaze and delight. Think levitations, fire-eating, confetti blizzards, and live birds appearing and disappearing through the air. Arrive early to grab a good seat and watch the sunset while sipping Lorelei's famous Frotharita, a half-frozen, half-rocky 20-ounce Margarita that comes together for a gigantic drink.