Cauldrons, Wizards and Moonlight Dancing: A Magical Autumn at The Drill Awaits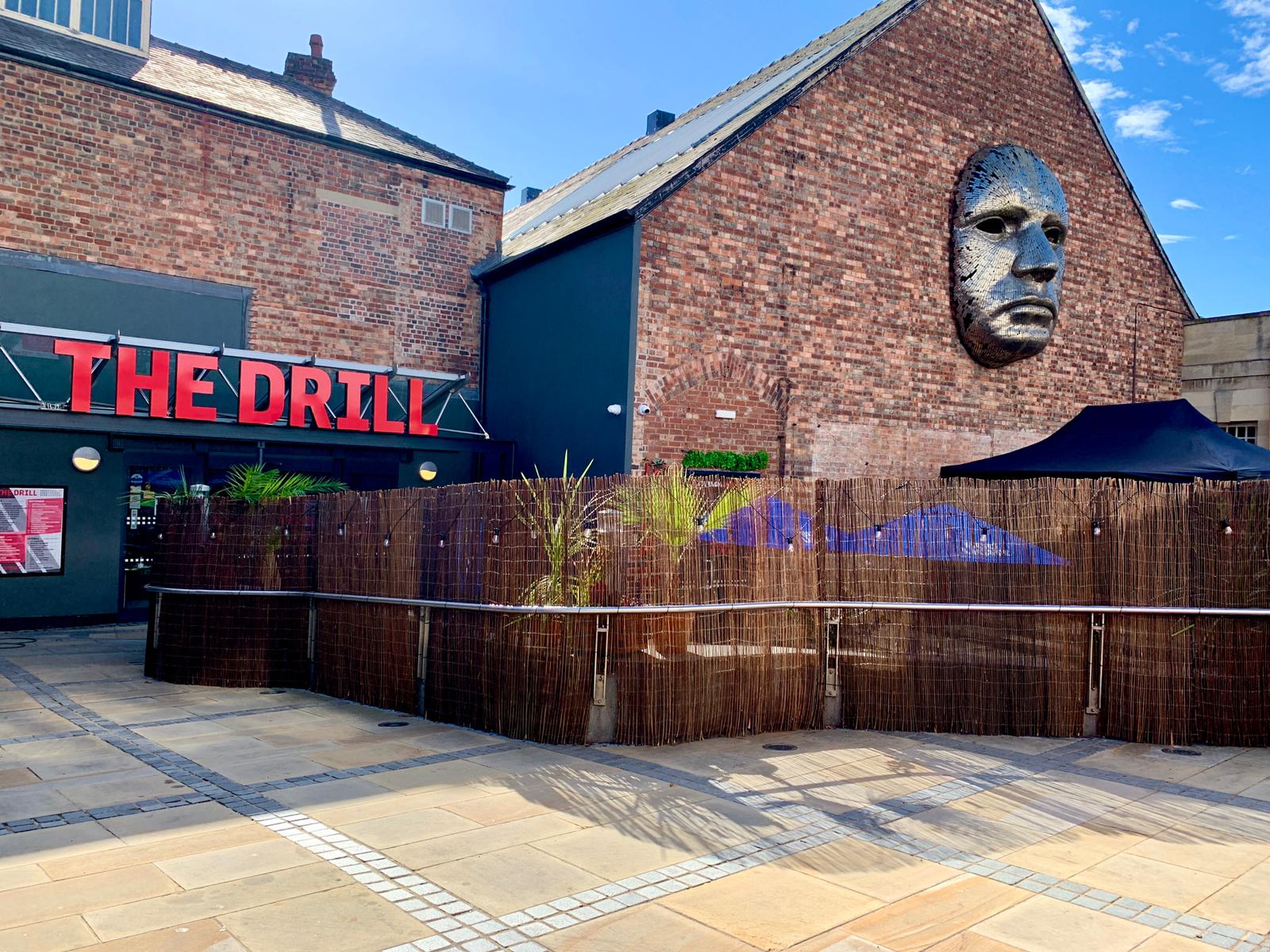 The renovated and rebranded Lincoln Drill Hall, now known as The Drill, has unveiled its spectacular new season of performances – and it's set to leave audiences of all ages in awe.
With witches, wizards and even a stunning performance by Hayseed Dixie featuring their self-created 'rockgrass' musical genre, it's going to be an enchanting program of events this fall.
A critically acclaimed adaptation of Julia Donaldson's children's classic 'Room on the Broom' will wow children and families, while creative sessions for the under-5s and a 'Diddy Disco' will further entertain the little ones.
The venue will also host legendary band Toploader and alternative rock band Republica as well as a host of amazing tribute bands.
Stranger things await with 'An Evening Without Kate Bush' and 'New Poster Boy for British Comedy Magic' (The Telegraph) Pete Firman, plus the return of the Lincoln Book Festival and Lincolnshire International Chamber Music Festival make The Drill a sanctuary for all art lovers this fall; there truly is something for everyone this season at The Drill.
Craig Morrow, Director of Theater at The Drill, said, "I'm thrilled to announce our new fall lineup! With a comprehensive slate that spans the full length and breadth of arts and entertainment, there's something to appeal to audiences of all ages – 18 months and up.
"If you've ever visited The Drill you know it has an impressive track record of hosting stunning and energetic performances from internationally renowned artists. Since our ambitious renovation, we've taken it to the next level and created a truly modern and contemporary space in this historic location. Come experience The Drill for yourself this fall.
Kicking off Tuesday, September 6 with "Lil' Drills," the venue will host a series of immersive creative sessions for kids. Hosted by Rhubarb Theater and led by a different local artist each week, it's great for toddlers and their adults to have fun together. With themes of music, dance and storytelling, it's an enriching environment that little ones will love.
Other events of interest to families include the launch of the 'Diddy Disco on Wednesday September 7th. Hosted by Disco Doris and Disco Debs, it invites under-7s and parents to enjoy some delicious disco, mixing nostalgic floor fillers with the latest chart hits.
From floor fillers to crowd pleasers, the Olivier Award-nominated adaptation of the best-selling picture book "Room on the Broom" will conjure up an original and fun experience for kids of all ages. "Children's theater doesn't come much better than this" (The Stage). Can the friendly witch and her cat escape the hungry dragon with so many hitchhiking animals? Is there room on the broom for everyone?
From toddlers on the dance floor to frantic heights of adult entertainment, there's a packed schedule of events for audiences aged 18 and up, with highlights like "A Night Without Kate Bush", a intimate gig with the best-selling alternative rock band. Republica and the crowd-pleasing live band Toploader.
From immersive avant-garde tribute acts, to live comedy from a host of big-name comedians (including the monthly Red Herring Comedy Club, The Voice and Jimeoin) to festivals and one-off events (like the Lincoln Book Festival and the Lincolnshire International Chamber Music Festival), The Drill is where you'll find it.
Built in 1890 to host military training exercises, The Drill is recognized as a thriving entertainment, arts and social center for the entire community. Fully wheelchair accessible, the Grade II listed building has started a new era with the Lincoln College Group retaining and preserving the building's original features, but bringing them into the 21st century with a recent rebranding and a thorough reinvention.
Lil' Drills: Launches at 10:30 a.m. on Tuesday September 6, returns on Tuesday September 20, then weekly from October 4 to November 29. Suitable for children aged 18 months and over, it costs just £4 per child – and adults are free.
Diddy Disco: Launch at 10:30 a.m. on Wednesday, September 7. Tickets cost £4 per child (free for adults) and are suitable for children aged 2-7.
Salle sur le Genêt: October 5, 1:30 p.m. & 4:30 p.m. | October 6, 10:30 a.m. & 1:30 p.m. Tickets start at £15 and the show is suitable for children aged 3 and over.
An Evening Without Kate Bush: Doors open at 7 p.m. and the show starts at 7:30 p.m. Tickets start at £13, suitable for 18+
Republica: Saturday September 17. 7:30 p.m. – 11 p.m. Tickets from £22 (plus booking fee).
Toploader + Archy & The Astronauts: Friday, September 30. 7:30 p.m. – 11 p.m. Tickets from £22 (plus booking fee)
Red Herring Comedy Club – September 2022: Saturday September 10. 8 p.m. – 11 p.m. Tickets from £15.40
The Voice: Friday, October 21. 7:30 p.m. – 11 p.m. Tickets from £22.
Jimeoin – The Craic! Thursday October 20. From 7:30 p.m. Audience members must be 14+, but 16+ is recommended. Tickets from £19.75.
Lincoln Book Festival – Adventures In (Dream)Pop: 7pm – 9:30pm (approx). Tickets are free, but members of the public must be 14 years of age or older.
Lincolnshire International Chamber Music Festival: Thursday 22nd September to Sunday 25th September at venues in Lincolnshire.
To purchase tickets for upcoming shows and for a full schedule of upcoming shows at the new community center and entertainment venue, visit https://www.lincolndrill.co.uk/whats-on/