Kellar's Packs Comics, Wizards in August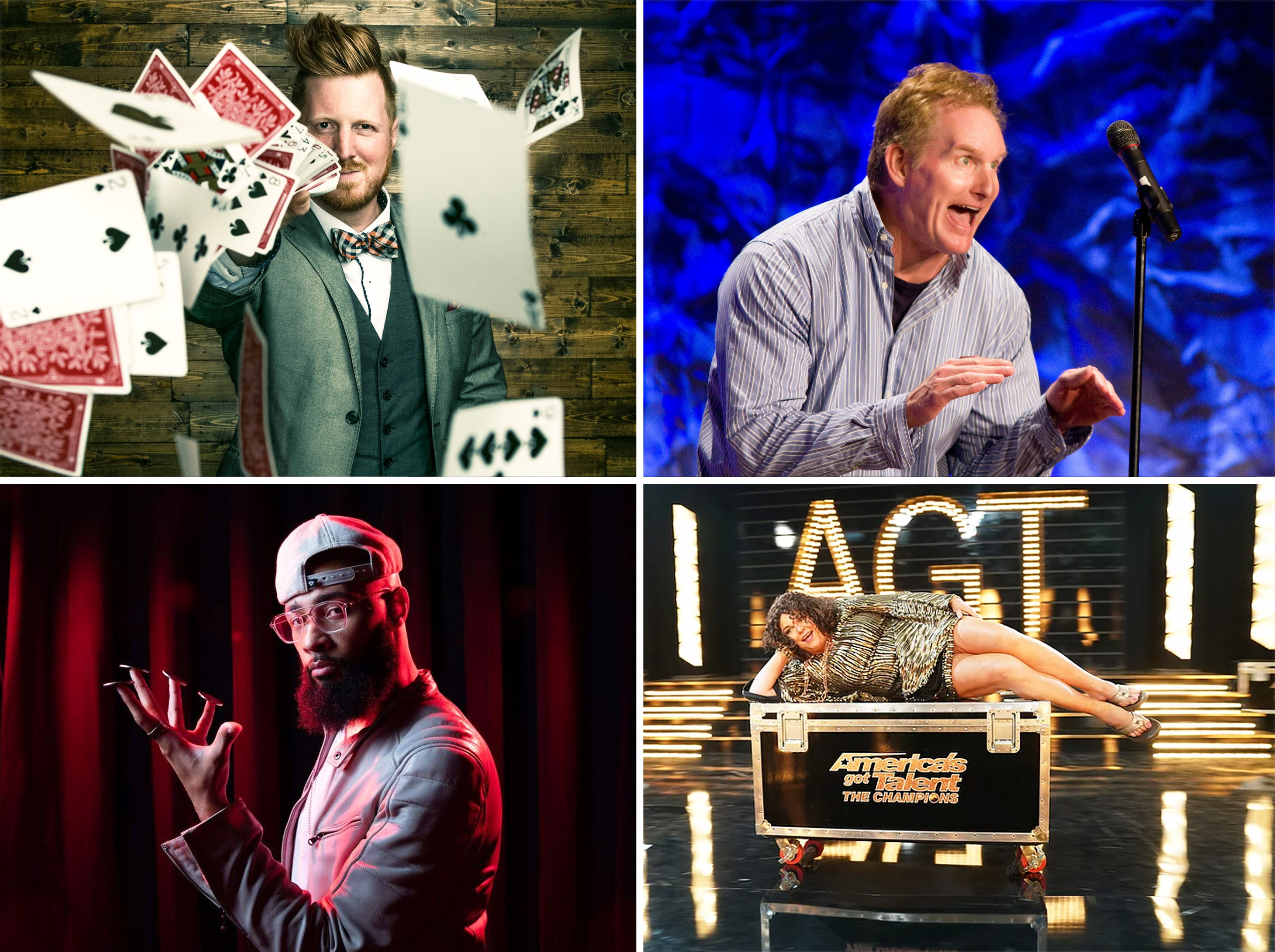 Kellar's — a modern magic and comedy club at 1402 State St. (one block from where the Real Wizard of Oz's Gem City childhood home once stood) — invites us in for a lineup of August who is sure to amaze and mesmerize audiences with feats of magic, and kill them…laughing.
Here's a quick rundown of who's appearing (and reappearing) at Kellar this month:
John Hinton, August 6-7:
As seen on the CW's hit show Penn & Teller: Fool Us and in million-hit YouTube clips, magician/storyteller/redhead John Hinton uses his unique style (and modern technology) to transport the public a few centimeters from the mysteries of his act. There is magic to behold, stories to hear and joy to experience.
Friday and Saturday, 7 p.m. // $30
Greg Hahn, August 13-14:
To say Greg Hahn is absurdly energetic is to pay him a compliment: his hyperactive approach to stand-up comedy has earned him numerous spots on the nationally smash Bob and Tom Radio Show, as well as gigs on Late Night with Conan. Oh. Brien, Comedy Central, CBS, ABC, FOX, MTV and CMT. If high energy, expert crowdwork, physical humor and one-line zingers are your kind of thing, then Hahn might be your kind of comedian.
Friday 7 p.m., Saturday 6:30 p.m. or 9 p.m. // $30
Eric Jones, August 20-21:
Eric Jones' insane sleight of hand and spellbinding illusions have put him in good company: he's been featured on Comedy Central, Hollywood's famed Magic Castle, and New York's legendary Monday Night Magic series, for not featured on Penn & Teller: Fool Us, America's Got Talent, and on television programs in nearly 20 different countries. Anyone who can appreciate the magical power of manual dexterity shouldn't sleep on this one.
Friday and Saturday, 7 p.m. // $30
Vicki Barbolak, August 27-28:
"I think you just made your own sitcom. You're wonderful. I love you"
That's what America's Got Talent judge Howie Mandel said about Vicki Barbolak.
"I think you're the best comedian we've had on this show."
That's what Mandel's pal Simon Cowell said about him.
A fan favorite and AGT Season 13 top 10 runner-up, Barbolak has also been featured on AGT's "Champions" series, as well as Britain's Got Talent "Champions."
Safe to say, she's funny though.
Friday and Saturday, 6:30 p.m. or 9 p.m. // $30
Now folks, these are all 21+ shows, so leave the little imps at home. For more information on this month's talent slate, tickets, and everything else happening at Kellar's, visit www.kellarsmagic.com. —Ryan Smith