THE BIGGEST MAGIC SHOW, Assembly George Square Gardens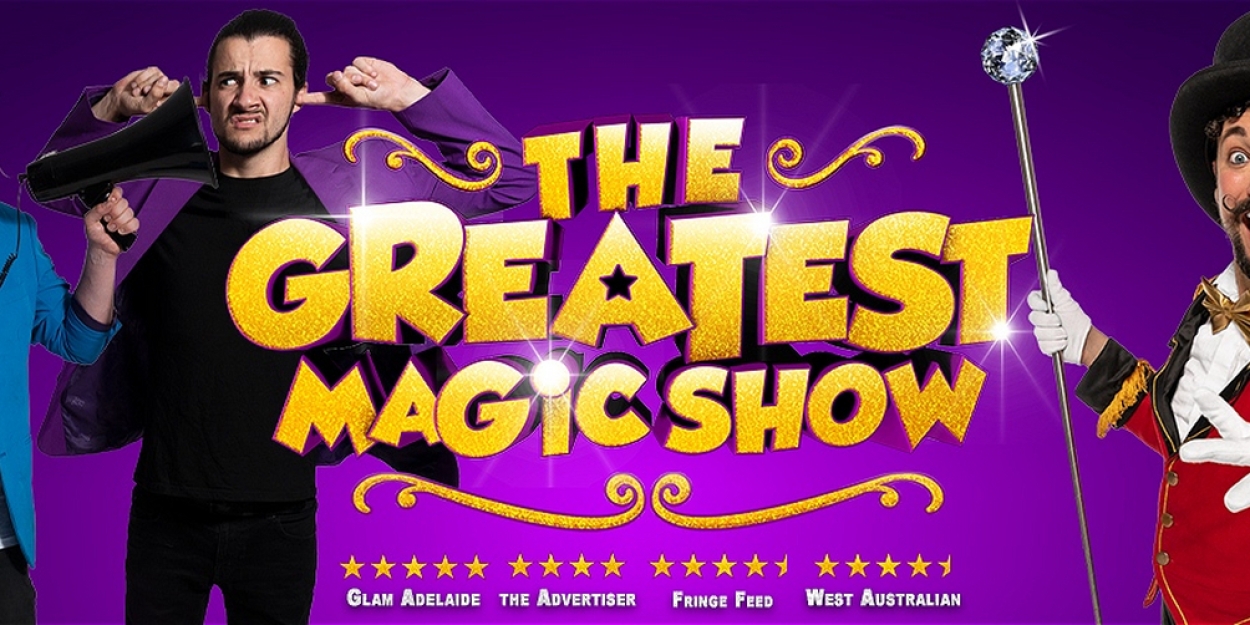 An ornate Ringmaster obliges and delights children, all with a warm welcome Arabian nights stylish song. He asks the audience to go wild and go crazy, which the kids do, while explaining the format of the show.
Two funny magicians named Sam and Justin join the Ringmaster and then form a double act. They warn parents – it will be noisy. The warning comes a little late, because of course we are now in the room, seated, at the start of the show and the children are somewhat captivated now, so of course we are firmly there for the duration.
Hints of varying levels ensue, but unfortunately, here's the deal; the "banana bandana" trick has made its way onto the cabaret scene over the past 15 years and sadly, we've seen it before, generally smoother and more tongue-in-cheek. However, the crowd all enjoys an act that includes audience participation, where a young boy appears to be "helping" with a series of Married poppins mat bag type stuff. We see a Coin Trick, a Shoe Trick, and a Floating Table Trick. It's very silly and peals of laughter fill the space.
The vast majority of the kids in the audience are eager to volunteer, with a few hilariously wondering on stage, causing the jovial duo to kindly and gently direct them to their seats. The pair seem genuinely thrilled that their audience is enjoying the show.
Kids will love this show, as the three friendly personalities are lively and animated. Their energy and enthusiasm create a very happy hour for the children.
The biggest magic show, takes place at Assembly George Square Gardens, Palais du Variete on 6-14, 16-21 and 23-29 August 2022 from 2:35 p.m. to 3:35 p.m.